29 May 2023
UniHall Celebrates Eid Al-Fitr
At UniHall we're proud to be home to residents from more than 56 nations of the world, providing us with a rich diversity of culture. On Sunday 23 April 2023, our residents celebrated Eid Al-Fitr. This festival marks the end of Ramadan, a month-long fasting period observed by Muslims worldwide. For our residents, this year's Eid celebrations were a true testament to the spirit of community and inclusion at UniHall. The celebration was hosted by our ResClub, Arts Committee and International Student Committee and brought together residents of all backgrounds and nationalities to share in the festivities and traditions of this important cultural holiday.
From the moment residents entered the celebration space, they were greeted with the delicious aroma of various types of biryani, an aromatic rice dish traditionally served during Eid. As they mingled with fellow residents, they were treated to a variety of drinks and other treats, including sweets and snacks traditionally served during Eid.
The celebration didn't stop there. The committees also organized arts and crafts activities for residents to participate in, and residents skilled at applying henna were present to apply intricate designs to willing participants. It was a wonderful opportunity to learn more about the traditions of Eid and share in the cultural celebrations of our fellow residents.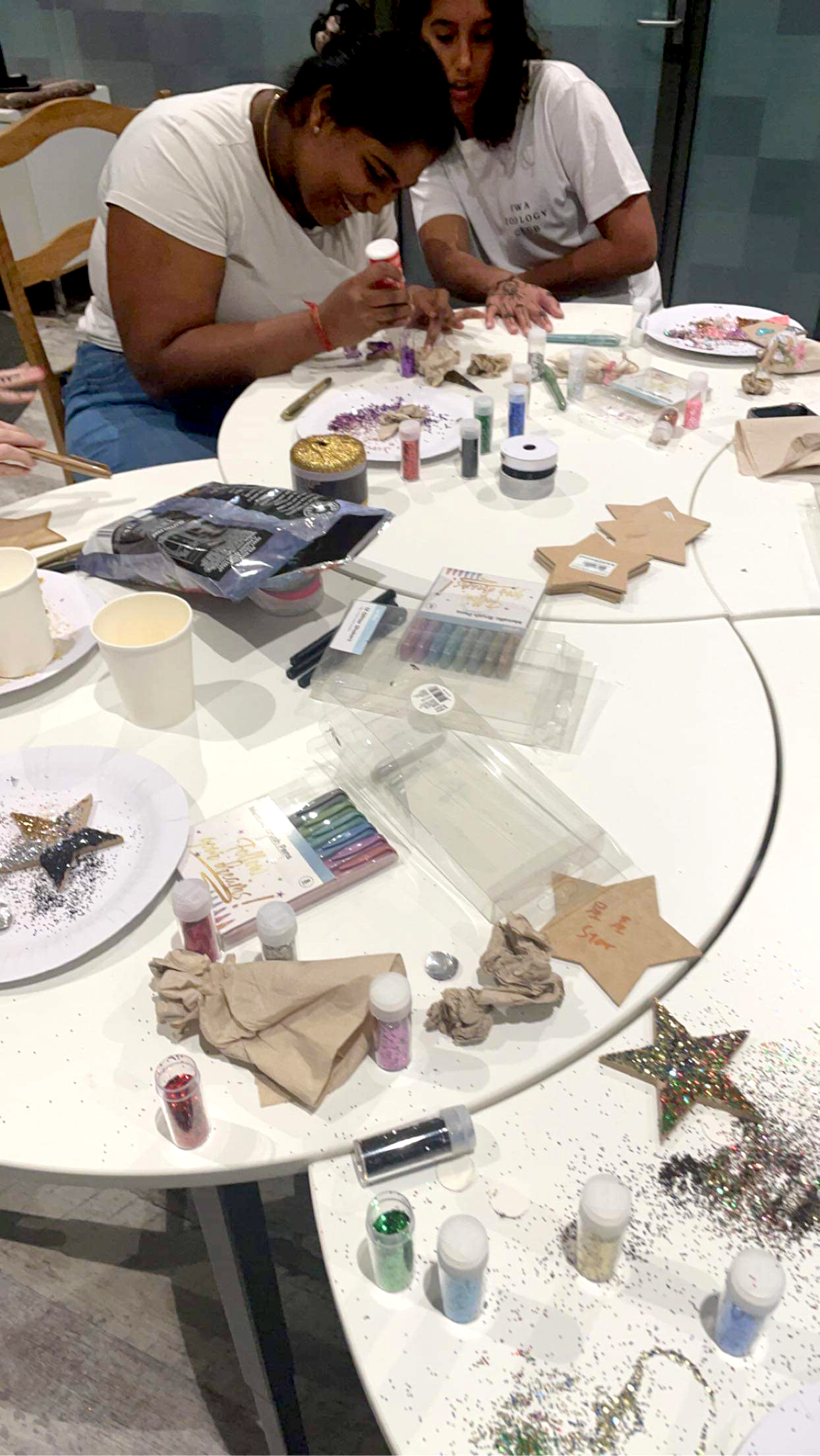 For our residents, UniHall is their home far away from home. Events like this are a testament to the welcoming and inclusive environment that our community creates, one that fosters connections and friendships across all cultures and backgrounds.