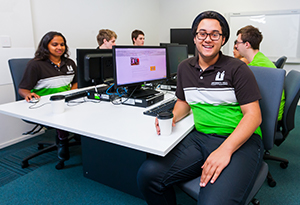 Computer room
Air-conditioned computer room are available to all residents 24 hours a day. The computers and printers are linked to the UWA network so residents can access email, the internet and print their assignments before class.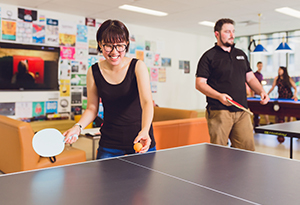 Games room
The most popular room at UniHall and is open 24 hours for students to hang with friends and play on the pool tables, air hockey, table tennis, Xbox One or watch television with FOXTEL.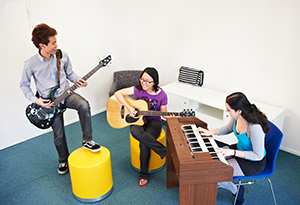 Music room
There are two music rooms with brand new instruments including a drum kit, piano, shakers, microphone and a range of guitars. Students share the equipment and rehearse together for events such as Battle of the Bands.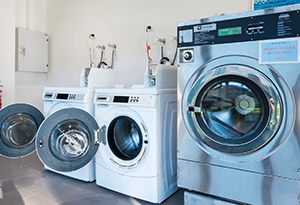 Laundry
There are many laundry rooms with washing machines and dryers for residents to use. Each machine is token operated; these can be purchased from the UniHall Office.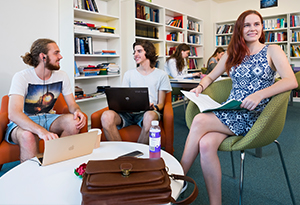 Library
UniHallers can study in the library or just relax and read a book. All books on the shelves have been donated by past residents making it a supportive space for residents.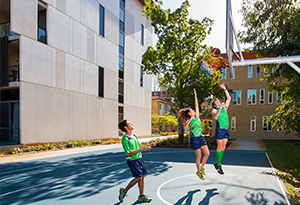 Basketball half courts
UniHall has two half basketball courts plus a range of outdoor fitness equipment similar to what you would find along the Swan River.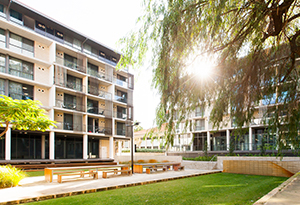 Upper and lower quad
The upper and lower quad are versatile spaces used for O-Week festivities, farewell parties and a wide variety of sporting tournaments. The picnic tables are made out of recycled timber and are the perfect spot to study.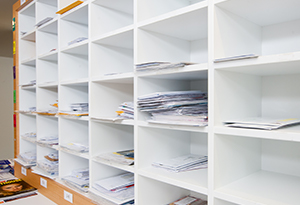 Mail room
Mail and parcels are delivered and sorted in the UniHall Office. Residents can collect mail during business hours (8.30am – 5pm) in the Office.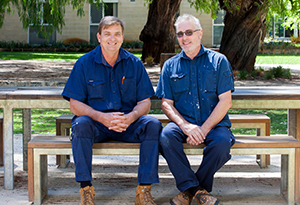 Maintenance and repairs
Any form of damage to rooms or common areas is logged by residents and fixed by our maintenance team. One of the team members live on site to provide emergency assistance. To log a job visit the UniHall Portal.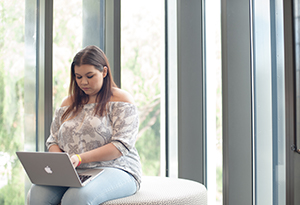 Study spaces
While you're room comes with a desk and chair UniHallers come out to our many study spaces located all around UniHall where you can form study groups or privately focus on your uni work.
Common areas
Common spaces are located throughout UniHall and are fully equipped with lounges, TVs and kitchens so you can study, cook and hang out together.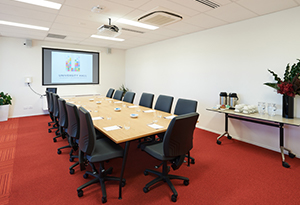 Meeting rooms
UniHall offers a number of large and small rooms for you and UWA guests to hold meetings, workshops and events. You can book in these rooms at the UniHall Office.